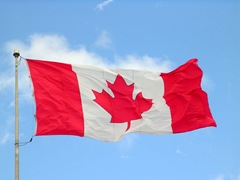 What better way to celebrate Canada Day than to announce that registration is now open for the ALT.NET Canada Open Spaces? The event is happening in Calgary, Alberta on August 15 to 17, 2008 at the University of Calgary's MacEwan Conference Centre.
ALT.NET is not about being alternative, but about considering alternatives and choosing the best approach for your project – be that a product from Redmond, open source software, or a commercial third-party library. The conference brings together bright minds in our industry to discuss more effective ways to develop software and solve real business problems.
We're honoured to have Steven "Doc" List facilitating the Open Space. (Doc facilitated both the Austin and Seattle ALT.NET Open Space events.) If you're not familiar with the Open Spaces concept, you can read about How Open Spaces Works. It's not your typical conference. Prepare to be surprised.
The event is being organized by Kyle "Living in the Bahamas is Tough" Baley, James "That's Godfather to You" Kovacs, Dave "Goats are Cool" Woods, Donald "Where's My Scotch" Belcham, Terry "Best Hair in Canada" Thibodeau, Bil "Microsoft Vice President" Simser, Greg "Three D's Ain't Enough" Young, and Justice "Metrosexual Developers are Hot" Gray.
Space is limited! REGISTER NOW and join the conversation!
* No beavers or moose were harmed in the production of this blog post. (The egos of organizers are another matter entirely.)